Consciously Curated Alternative Asset investment
Private Equity deal development and packaging for placement with RIAs, Family Offices, Institutional Investors, and HNW Individuals.

What We Do
Direct Impact Investment in an Effort to Make the World a Better Place.
CAAM (Conscious Alternative Asset Management) vets and packages positive sum private equity deals (investments where all parties win, without negative impact to the environment or native cultures) for participation by RIAs, Family Offices, Institutional Investors, and HNW Individuals.
Passive Fixed-income: lease-to-own hardware

Real Estate (commercial and residential)
Scientific Tools (unmanned ROVs, diagnostic equipment, etc.)
Mobility (delivery motorcycles, POS devices, etc.)
Appliances (clean cooking stoves, solar refrigerators, etc.)
Fund-of-Funds: backing strategic funds

Tech Innovation (emerging tech and/or new efficiencies)
Leadership Change (key executives)

Democratized Finance: opening opportunity to our expanding network

Outside RIAs and other Institutuions
Family Offices and HNW Individuals who are not previous clients
PHASE TWO: CAAM.global/scious
Security Token: Offers (STOs) & Conversion (stock to token)

Further Democratized Finance (non-accredited investor participation)

Needed Solutions (climate, social, finance, etc.)
Media
Sports
Popular Brands
Give Your Clients a Better Alternative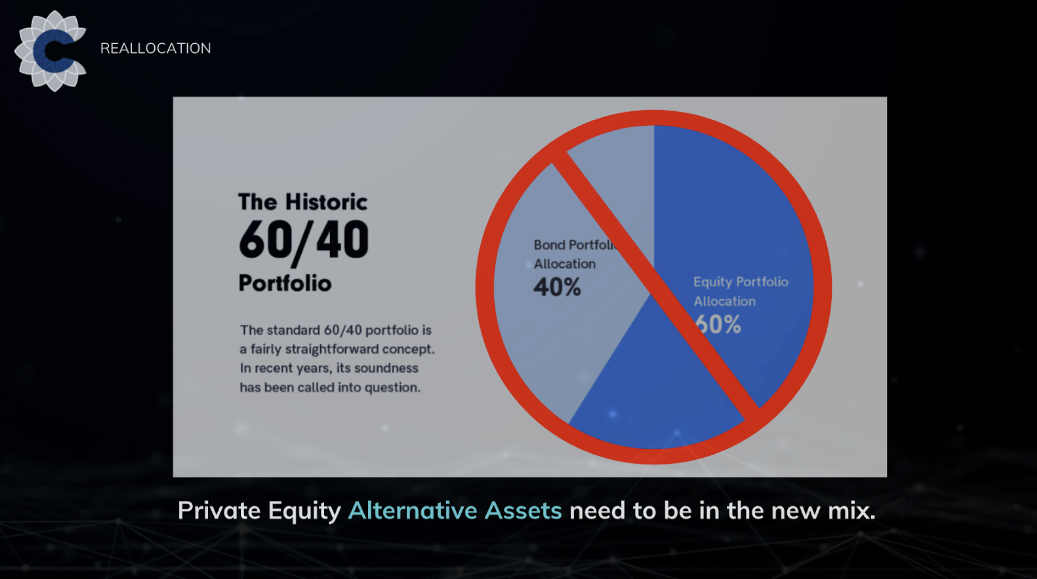 Enable your clients to invest in private institutional-quality conscious alternative investments, such as real estate, lease-to-own hardware, and fund-of-funds participation.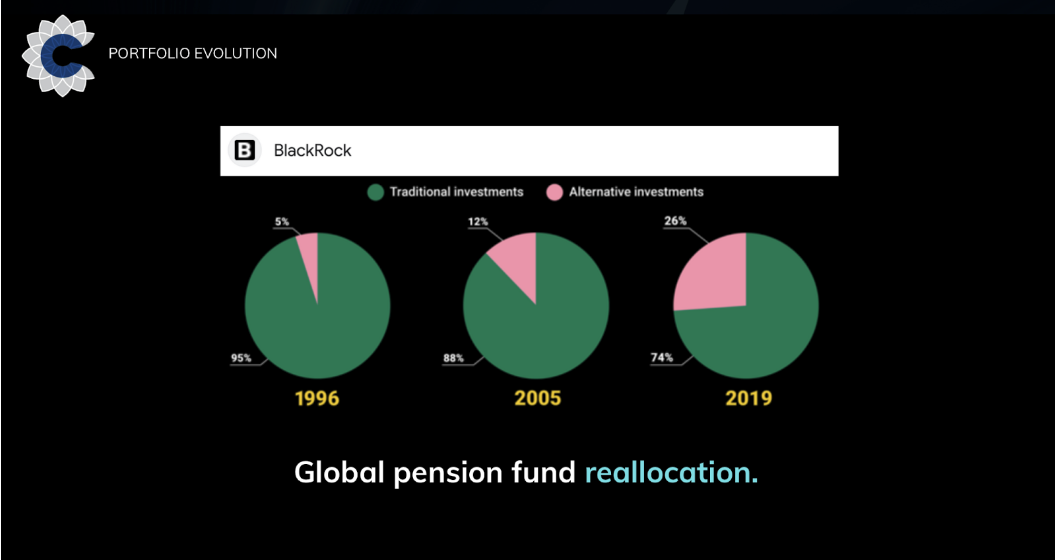 While conservative pension funds are now investing >25% in alternative assets, we have seen university endowments and large funds invest 20-50% or more in such private equities.
We do extensive diligence
We protect your clients' information and capital
To safeguard your data, all communication with CAAM is protected with end-to-end Transport Layer Security (TLS) and your sensitive data is encrypted at-rest using the Advanced Encryption Standard (AES), the same method utilized by banks.